"Larry's a great talent! His insightful, original songs are perfectly complemented by his pure tenor voice, skilled guitar, and harmonica playing. He adds funny and thoughtful on-stage banter and stories, lacing his music together for a relaxed and pleasing night of music. Go see him!" —Craig Lund, Seattle Folklore Society
Larry Murante has been performing, writing, recording, and touring regionally and nationally for over two decades. He has released four CD's and has contributed tracks to several compilation projects—among them Seattle Performing Songwriters and Christine Lavin's Just One Angel.
His credentials include over two dozen major music awards plus many hundreds of performances at house concerts, festivals, concert series, wineries, restaurants, pubs, parties, weddings, churches and radio interviews.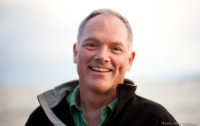 "My greatest goal in my work is to encourage appreciation of our place in the world. I work hard at my craft every day, full-time. If my music speaks to you, please consider supporting my work by coming to a show or purchasing my music."
—Larry Murante